Everything in a Single Location
An effective SB1383 compliance strategy will include delegating specific tasks to other entities, such as:
to haulers for conducting route audits
to consultants to perform waste evaluations
to media companies to perpare educational materials, conduct outreach events, or create social media posts
or to local health department to inspect edible food generators
The data and documents created by these partners must become part of your implementation record, and be integrated with the data and documents that the jurisdiction must maintain, such as agreements, ordinances, policy documents, and details on waivers, complaints, and enforcement actions. And all must be readily available for inspection by CaRecycle.
1383-STATS includes several features for accomplishing this task. Our platform includes standard tools for importing files and documents, and we can create customized tools to meet your specific requirements. Contact us to learn more.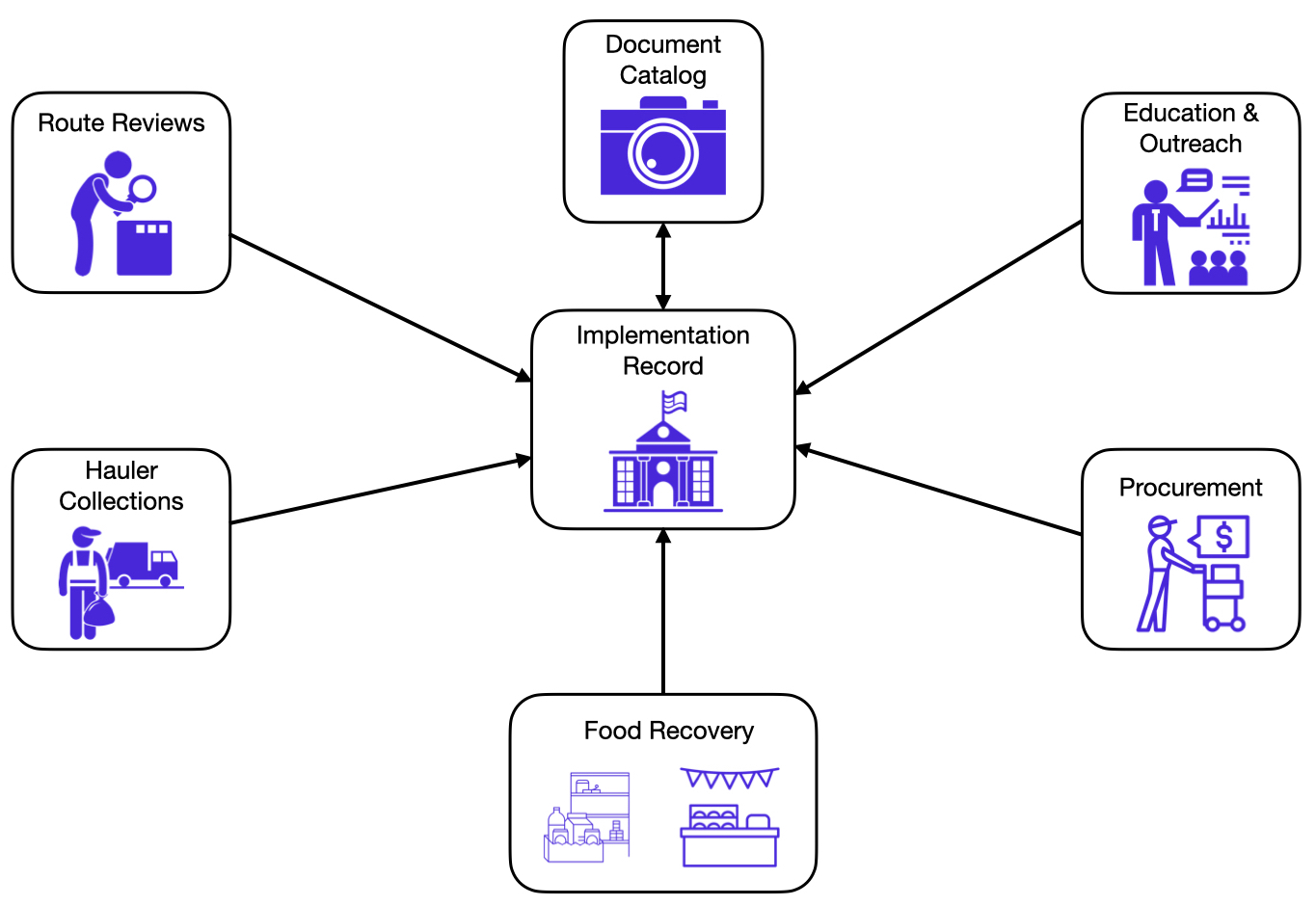 ---